Make an impression on every event
Our LED mobile lightboxes are portable, illuminated display units that use LED lights to provide bright and even lighting to showcase graphics, artwork, advertisements, or any other visual content. Our lightboxes are designed to be lightweight, easy to transport, and versatile, making them suitable for various applications such as retail displays, trade shows, art exhibitions, and more.
grab attention
Turn heads with our backlit mobile lightbox stands
Everything you need is in the bag for quick set-up and display.
Setup quickly in 5 minutes
High-impact LED lighting also included
Frames come in sizes up to 2.5m tall
Add frames together for bigger LED fabric displays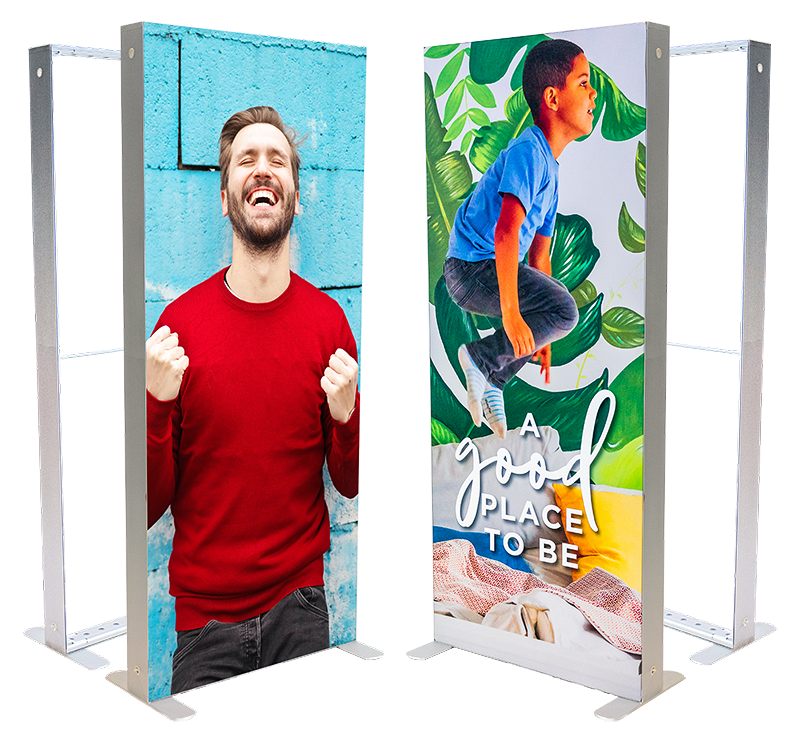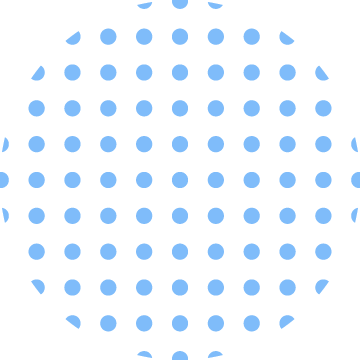 Such a great way to stand out at an event or exhibition
.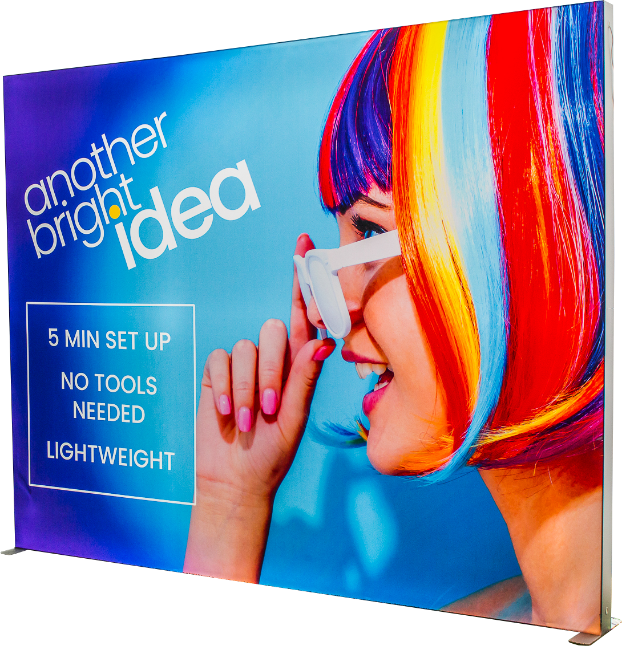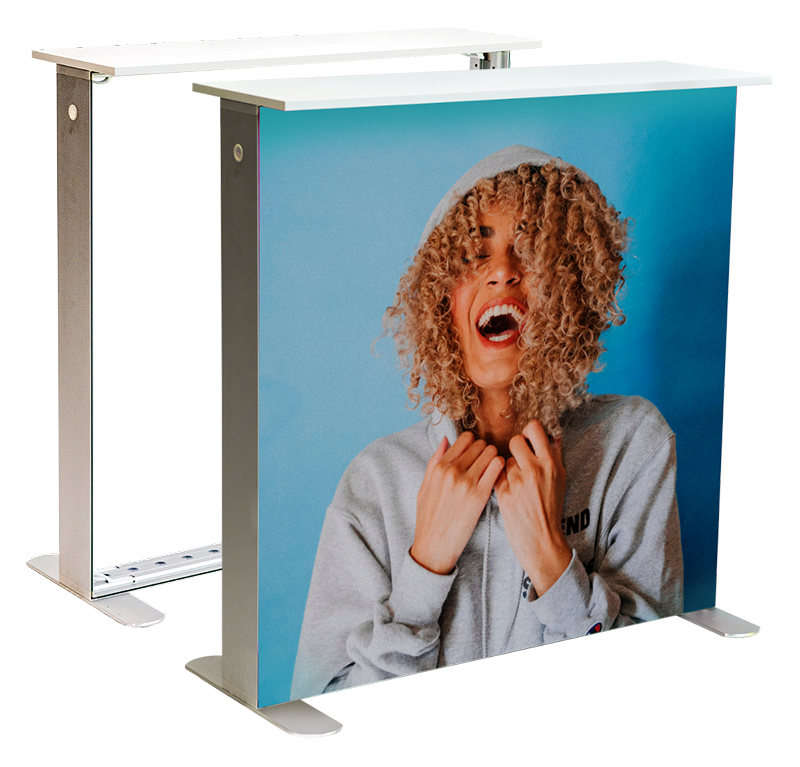 Just build your Lightbox and you are ready!
Very quick setup in 5 minutes
If you find yourself travelling around our lightweight lightboxes are exactly what you need. They are constructed with a durable aluminium framework that snaps together with ease. With brilliant LED lighting and eye-catching fabric display graphics, it is the perfect way to stand out at your next event.
Making it easy to transport
Every lightbox we supply comes in a heavy-duty canvas bag that protects your stand from the elements. The lightbox comes with everything you need to get going with no tools needed. Remember you can always fit your lightboxes together for an even bigger impact!
Choose your perfect size
We offer 2 widths and 4 height size configurations
Everything you need to get started and setup is in the bag, you don't need any tools. Our LED backlit mobile lightboxes are designed to be the perfect durable and portable solution to make sure your business shines at any event.
HEIGHT OPTIONS FOR BOTH 2M & 3M WIDE BOXES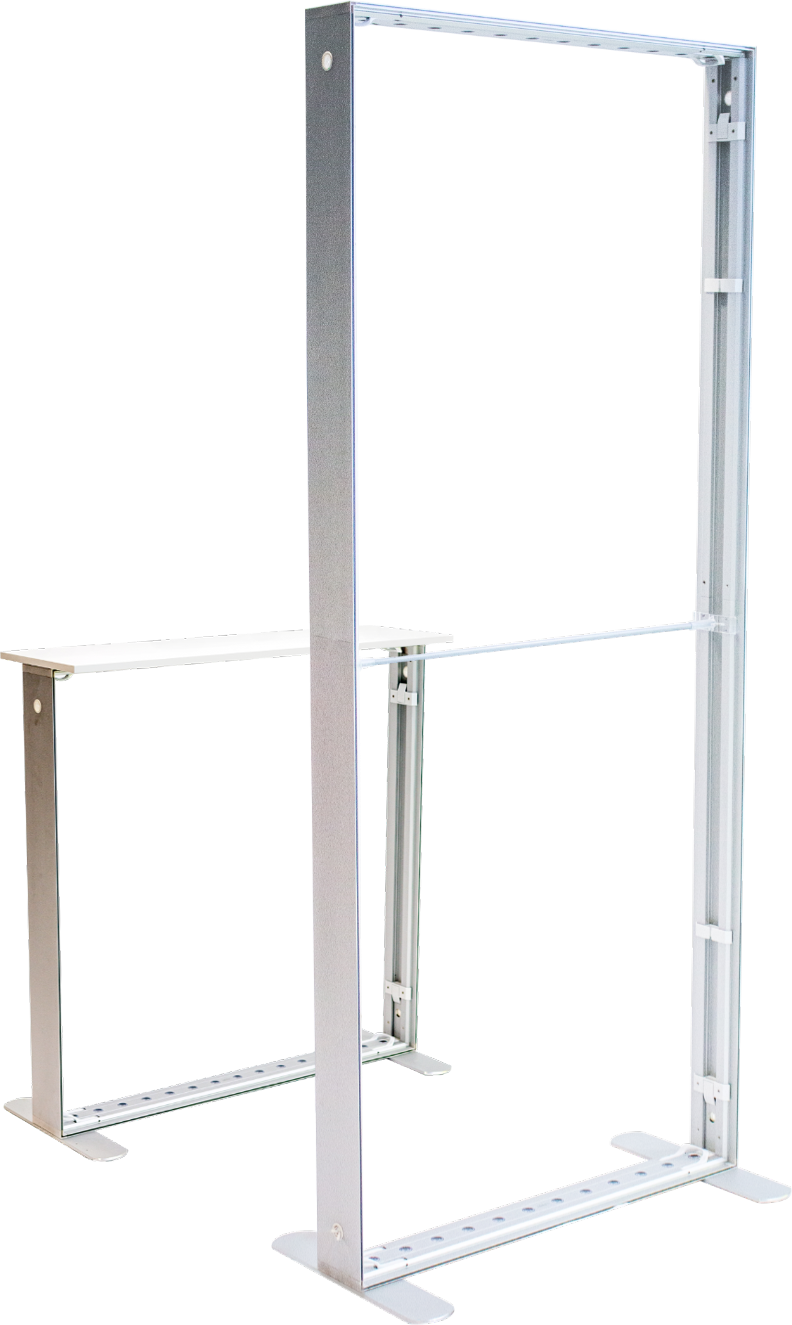 Key features of our LED Mobile Lightboxes
LED Illumination
LED lights are commonly used in mobile lightboxes for their energy efficiency, long lifespan, and ability to produce consistent and even light. LED technology allows for a slim design, contributing to the overall portability of the lightbox.
Portability
One of the main advantages of LED mobile lightboxes is their portability. These units are designed to be easily transported and set up, making them ideal for events, exhibitions, or locations where you need to move and showcase your content regularly.
Frame Construction
The frame of a mobile lightbox is usually made of a lightweight material such as aluminium. The frame has a snap-together design, allowing for quick and easy assembly and disassembly.
Durability
High-quality mobile lightboxes are built to be durable and withstand the rigours of transportation and regular setup. The aluminium used in their construction is chosen for its strength and resilience.
Power Source
Our LED lightboxes are typically powered by mains supply, and some models come with rechargeable batteries and/or adapters for added flexibility in different environments.
Graphics
Mobile lightboxes are designed to hold graphic prints or posters that can be easily changed or replaced. The frames are fitted with premium illuminated graphics finished with a silicone edging bead to enhance the effect of the LED illumination.
Accreditations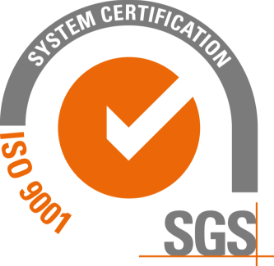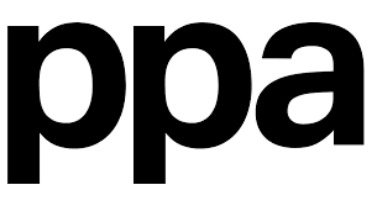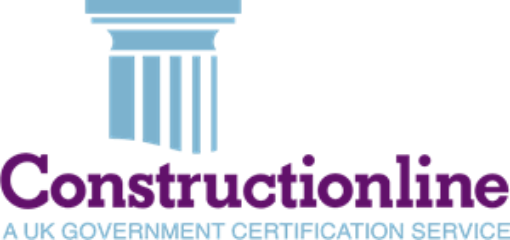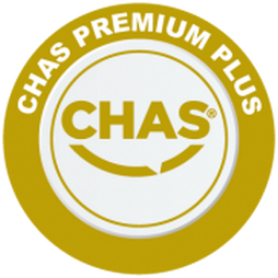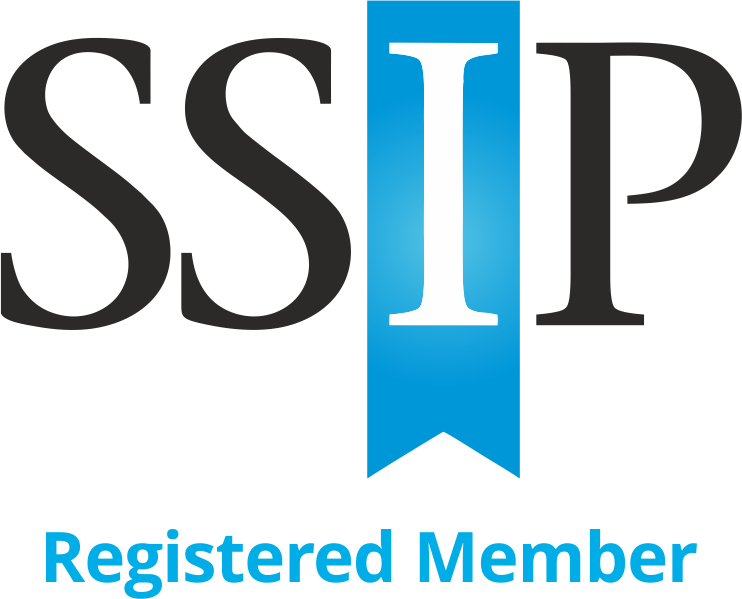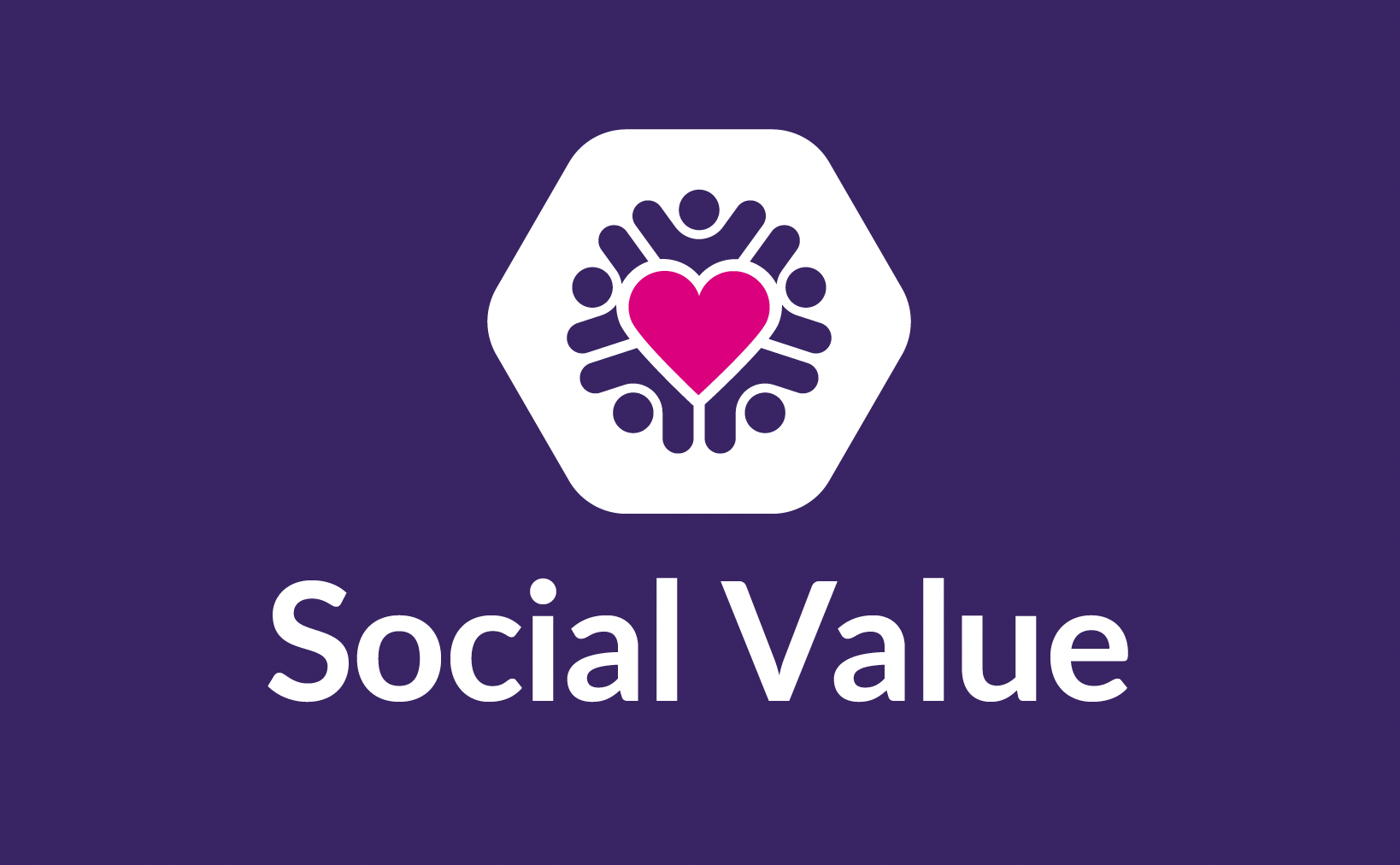 Accreditations