Tameside College

Exterior Building Signage
The Client
Founded in 1852, Willmott Dixon deliver brilliant buildings, transform lives, strengthen communities and enhance the environment in their endeavour to ensure the world around us is fit for future generations. Our team at Heckford have had the pleasure of working with Willmott Dixon on numerous projects ranging from Wellness Centres to Retail Parks.
KEY POINTS
Site Survey
3D Effect
Laser Cutting
Coloured Acrylic
Compliance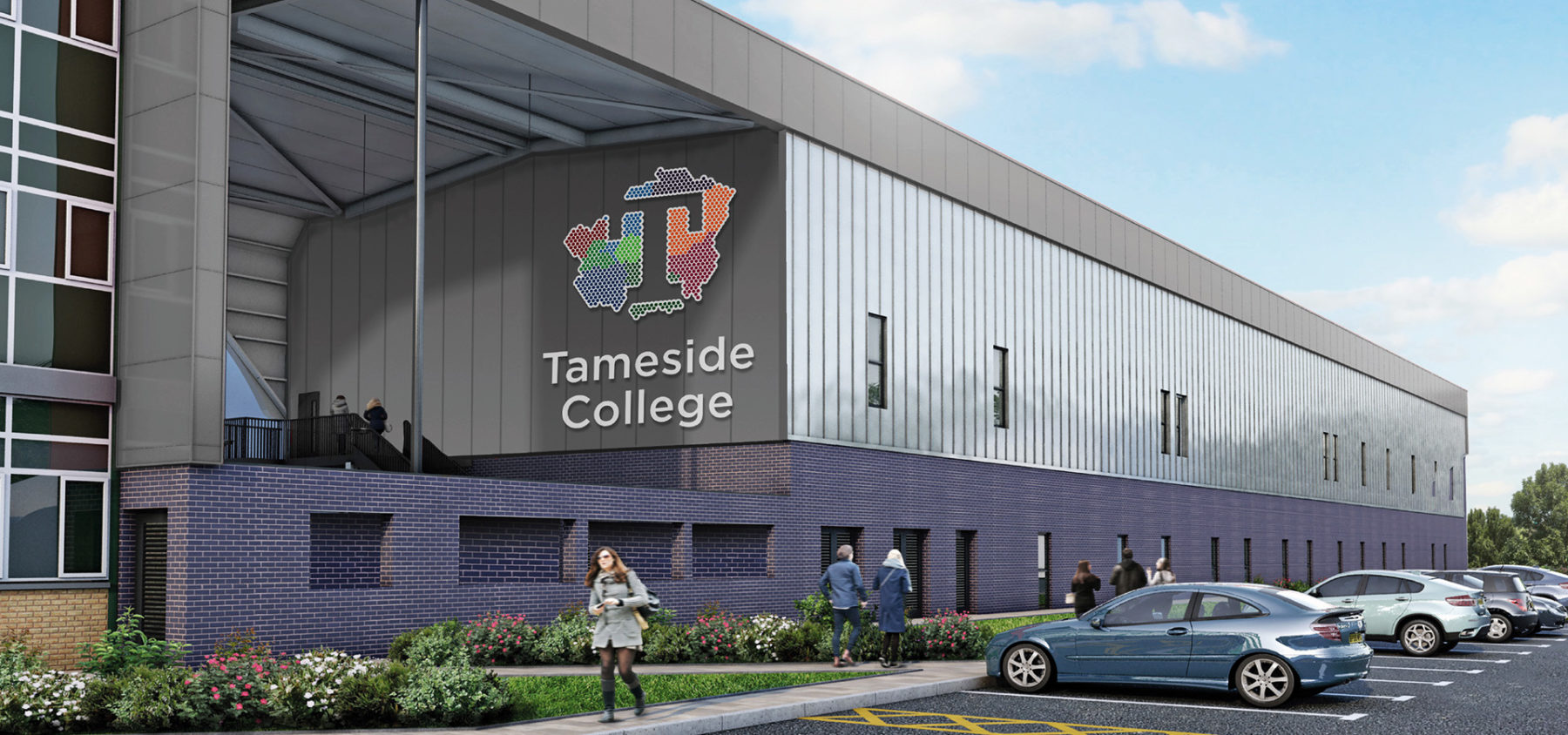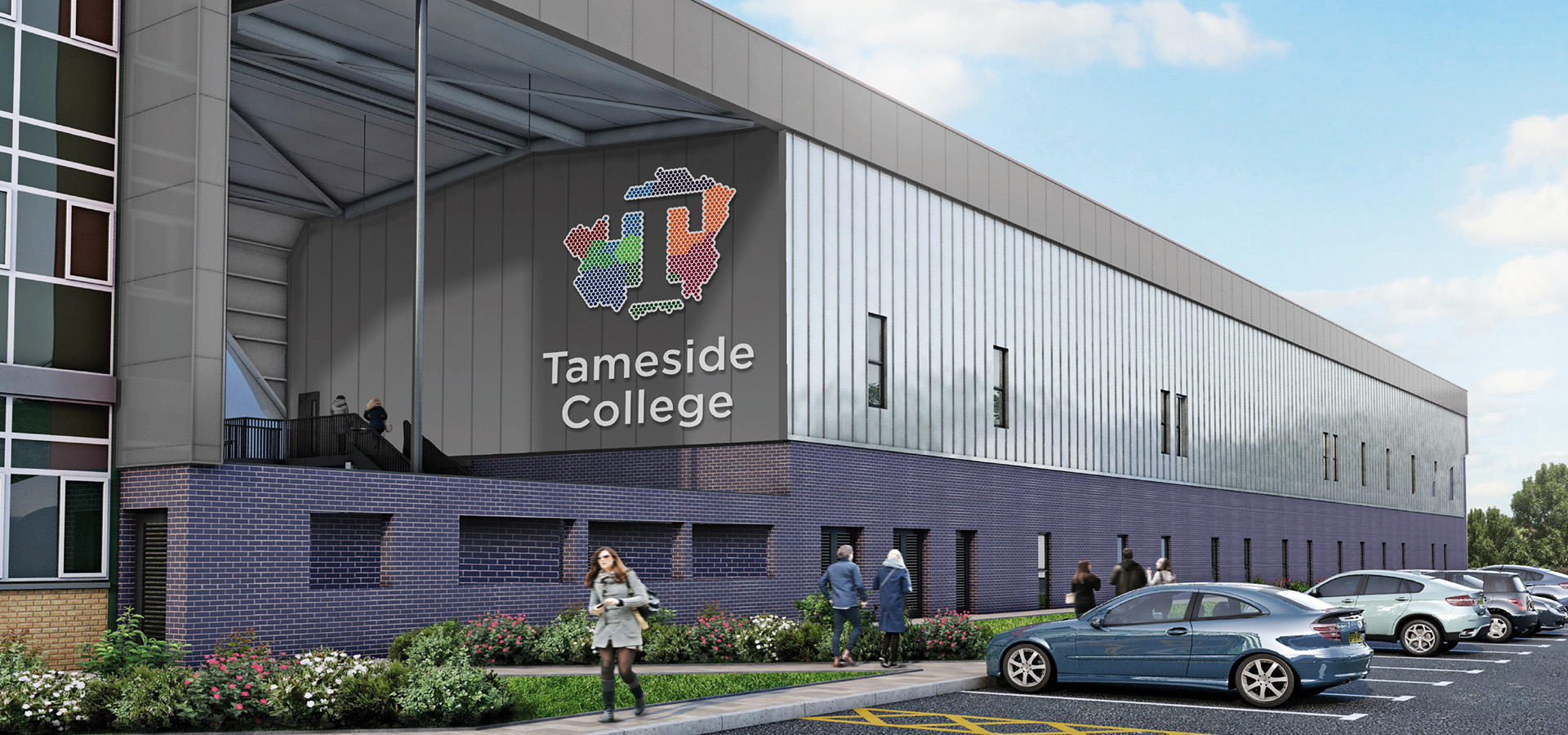 Project Overview
Willmott Dixon approached our team at Heckford to collaborate on a new coloured acrylic sign for the new Construction Skills Building at Tameside College. The aim for this new sign was to create a showcase of the college logo at an eye-catching size, to include 3D elements which would be housed on the East elevation of the impressive new building on campus.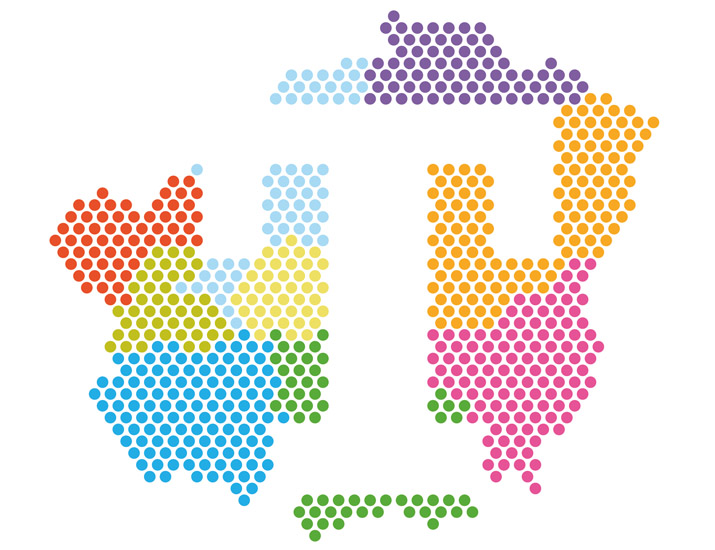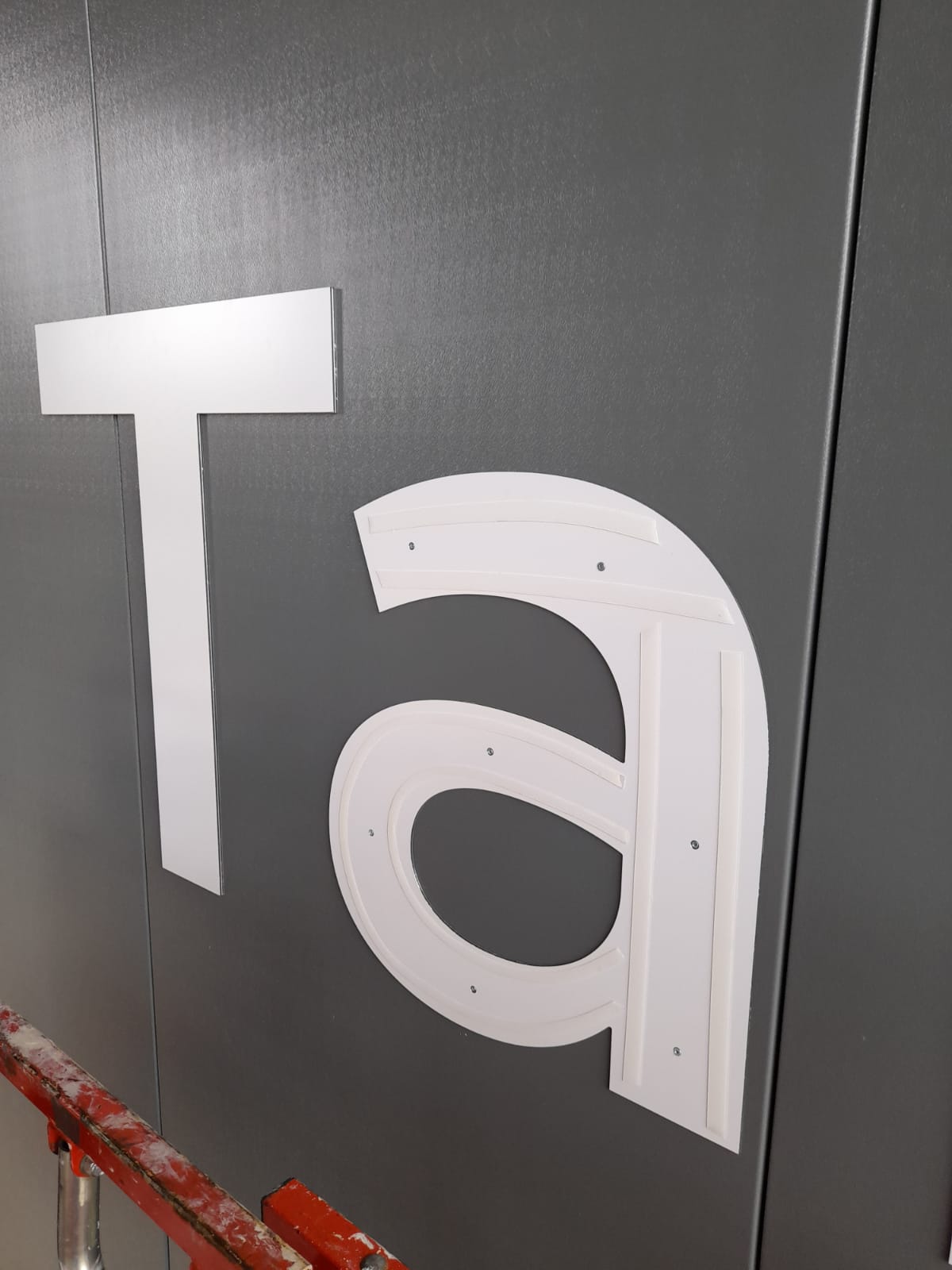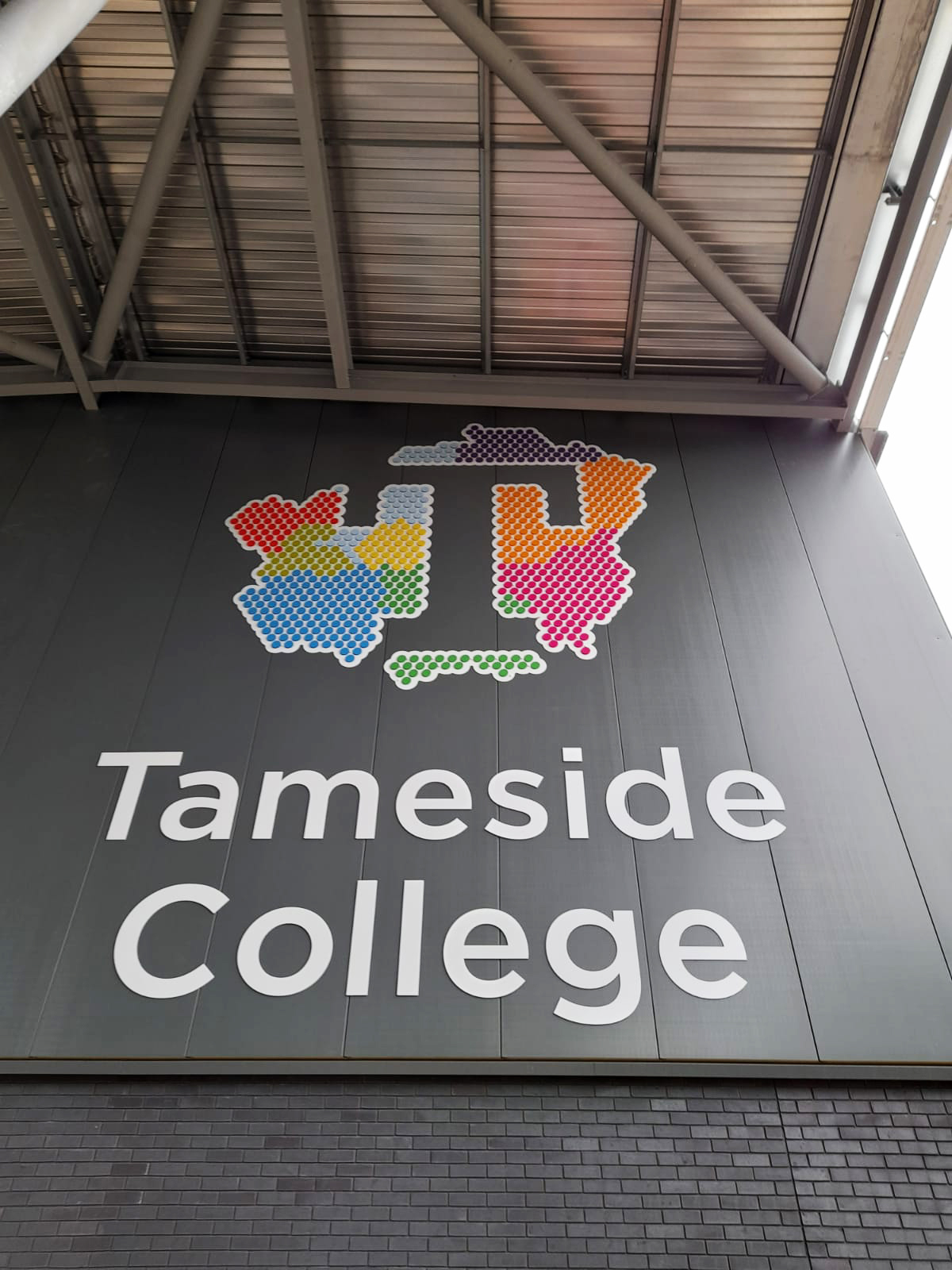 Our Signage Solution
Integrating 3D elements to any signage starts with an understanding of the client's brand. The logo of Tameside College boasts 9 different colours across 708 individual circles. We collaborated with the marketing team to propose that the sign would achieve it's 3D dynamic by firstly having a background section produced from white aluminium composite, this would create a base for the various colours to contrast against… otherwise they would be lost against the grey cladding of the building.
Laser cutting
Each circle would then be laser cut from 10mm colours acrylic and the face of each respective circle would then be lined with printed vinyl to match the CMYK values of the logo. This ensured that the front facing angle of the logo would be colour compliant with the branding while the 10mm of the coloured acrylic would cement the 3D feel of the logo.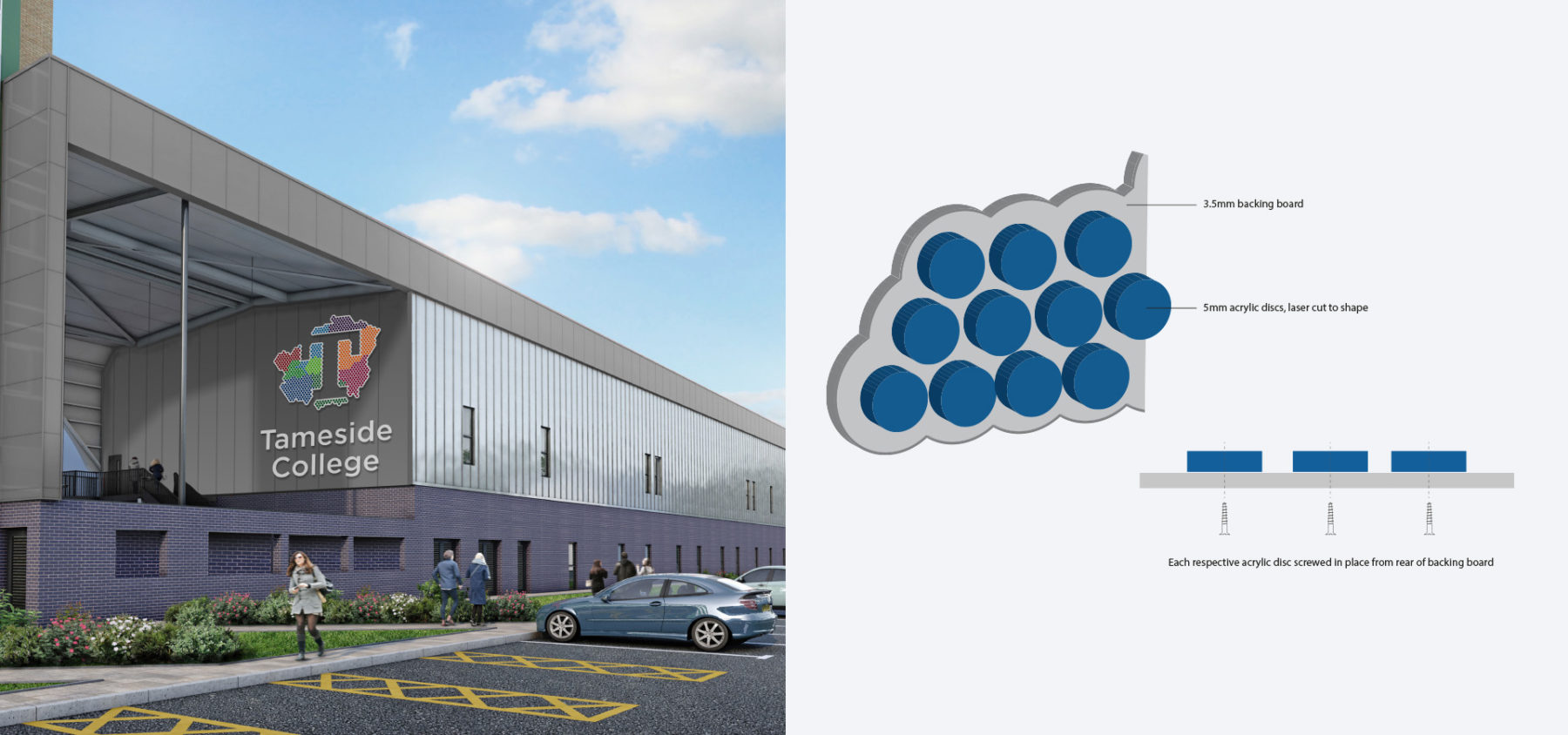 Overcome challenges. Mitigate Risk.
When working with large signage projects at height, there are certain considerations. Firstly, there is the critical topic of weight and the tolerances of the cladding or surface which the coloured acrylic sign will be fixed to. Our team undertook a site survey with Willmott Dixon to better understand the location of the new sign, we were then able to correspond with the cladding manufacturer to agree a solution and fixing method that would comply with what was required giving both Willmott Dixon and Tameside College peace of mind.
Digital proofs
We produced digital proofs of the sign in place, imposed on existing plans so give the client a feel of size but digital proofs only achieve so much. As such, we produced a cross section of the sign at full size using all materials which would be on the final sign giving the client product assurance.