Himor Group

External Signage
The Client
HIMOR is a land and property company that specialises in commercial development, land promotion, property investment and regeneration. HIMOR began life in 2005 as WR Estates, initially a property investment business which then evolved into one of the UK's leading privately-owned regeneration and land promotion companies.
KEY POINTS
Signage design
Manufacturer
SIte installation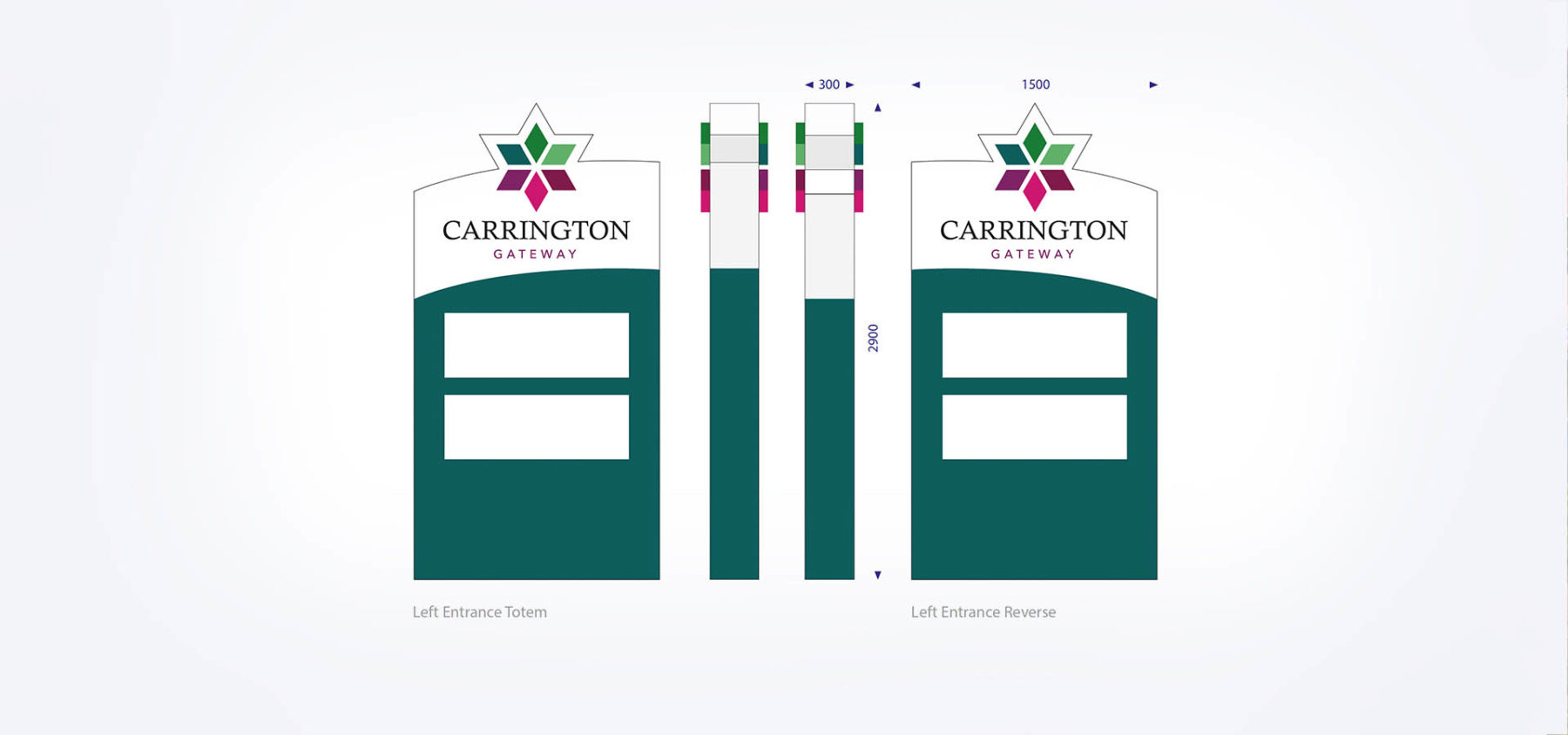 The Project
A pivotal part of the 'Future Carrington' initiative is Carrington Gateway, a strategic location in south west Manchester with fantastic access to Manchester Airport and the City Centre. Himor approached Heckford to collaborate on Monolith Signage for the new business park, the signage would need to be prominent, iconic and stand the test of time.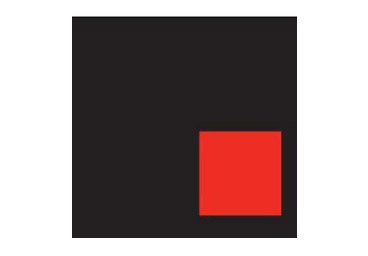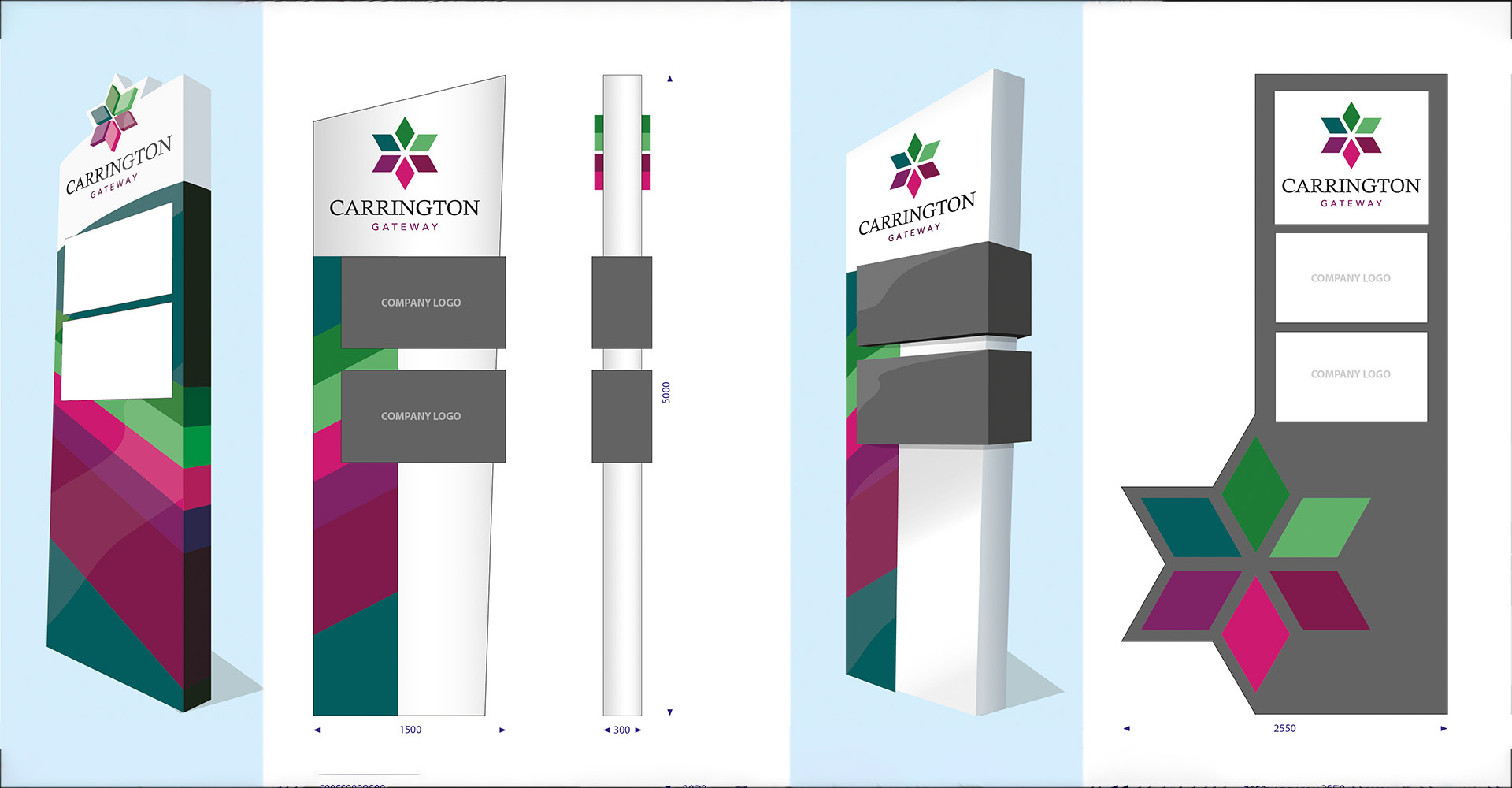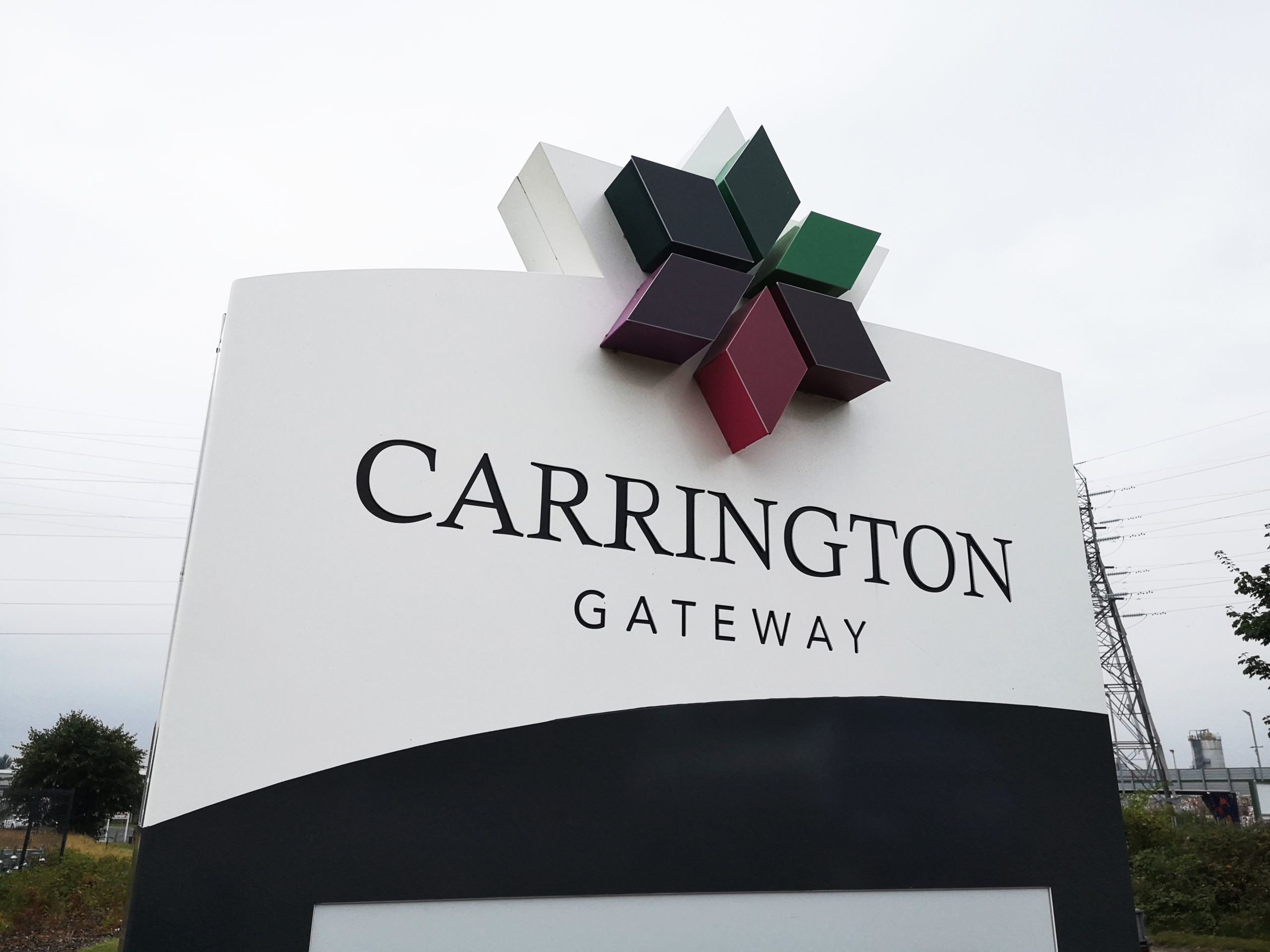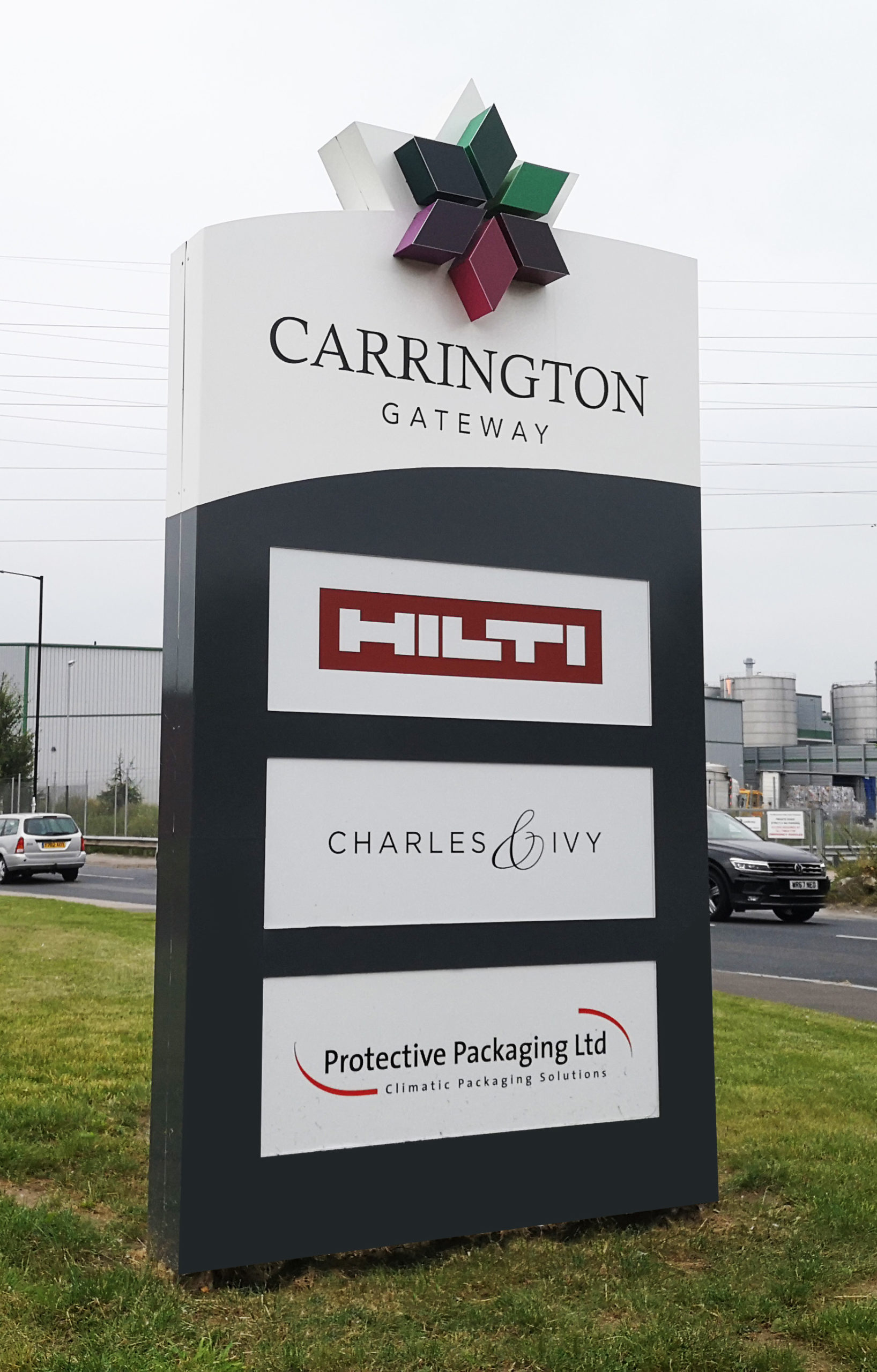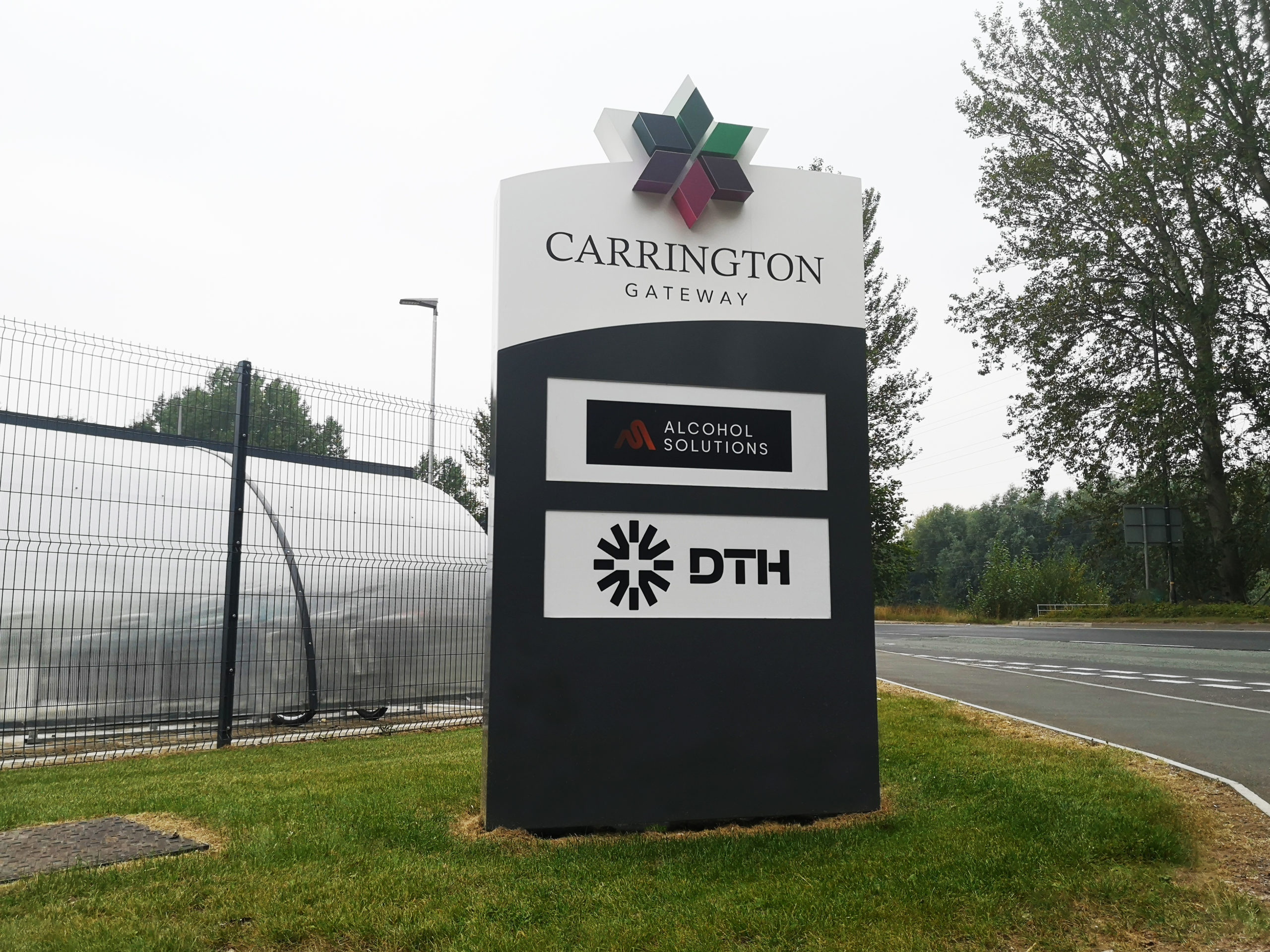 Engaging Design. Seamless Manufacture. Swift installation.
Our technical illustration team created a suite of engaging visuals for the client to review, with a design of choice selected we proceeded through to the pre-manufacture stage collaborating with Himor, their construction sub-contractor and Trafford Council to ensure all details were agreed prior to fabrication.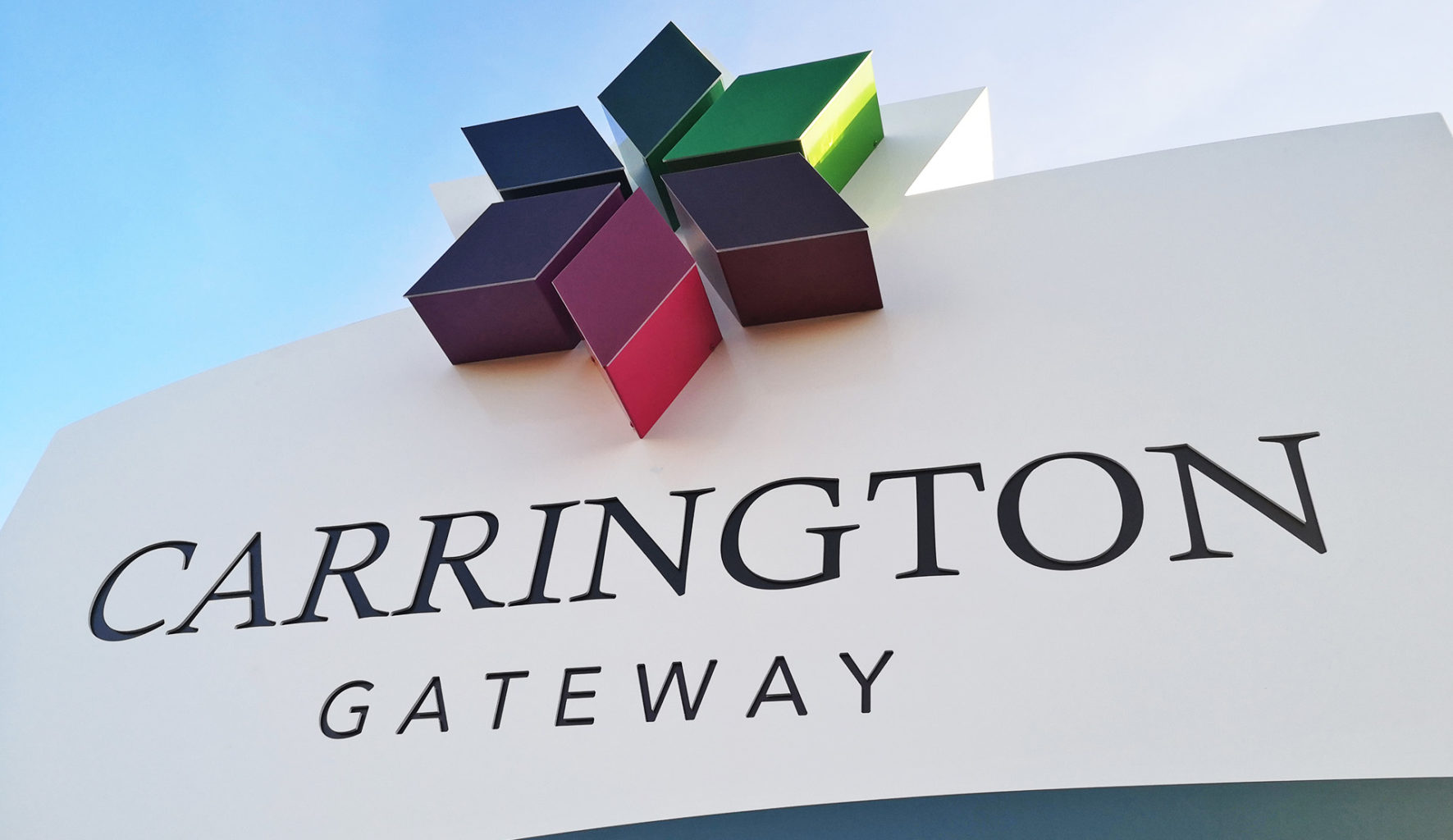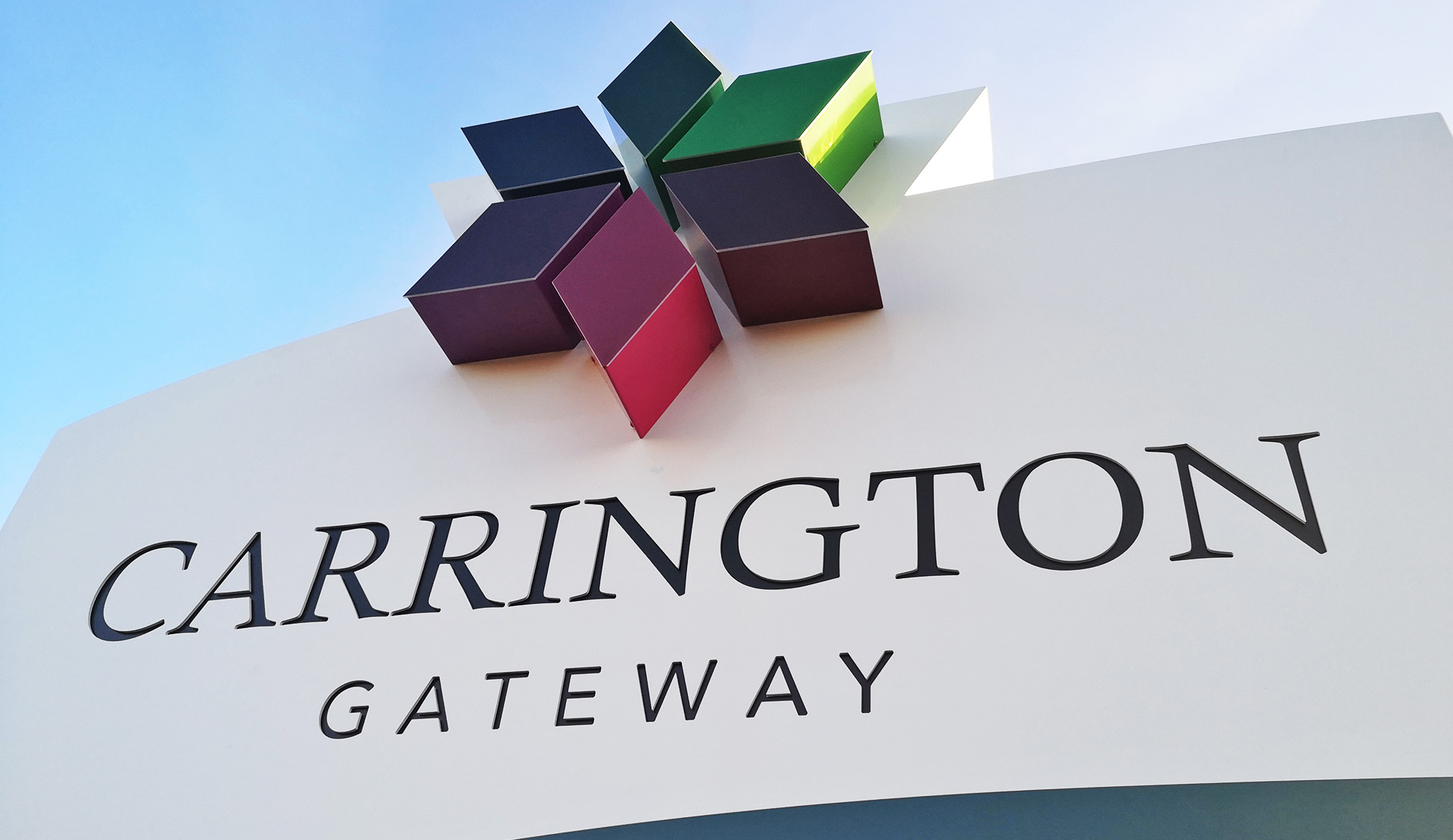 Vibrant, internally illuminated colours
The monolith signage were designed to showcase the Carrington Gateway iconic logo in vibrant, internally illuminated colours with an outline shape creating a unique silhouette against the landscape. The primary colour for the totems was achieved using a cast vinyl allowing the flexibility of the main colour being changed to align with new branding should the need arise.