Magnetic Activation

Bar rebrand
The Client
MAGNETIC ACTIVATION creates, delivers & manages exciting, powerful experiences that bring brands life. The team work for brands, rights-holders, venue owners & collaborate with agencies….in this case, our team at Heckford.
KEY POINTS
Site Survey
Design
Dynamic Vinyl Wrapping
Bespoke Tray Sign
Installation

Project Overview
Ahead of the 2022 Grand National, Magnetic Activation engaged with Heckford to create a solution to re-brand the existing Parade Ring bar to launch a semi-permanent new bar for Madri Excepcional beer. The identity of this brand, which was launched as a collaboration between Molson Coors Beverage Company with La Sagna Brewery in 2020, needed to be carefully reflected as we created a dramatic facelift for the venue at the historic Aintree Racecourse.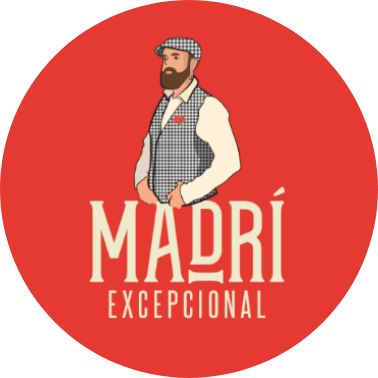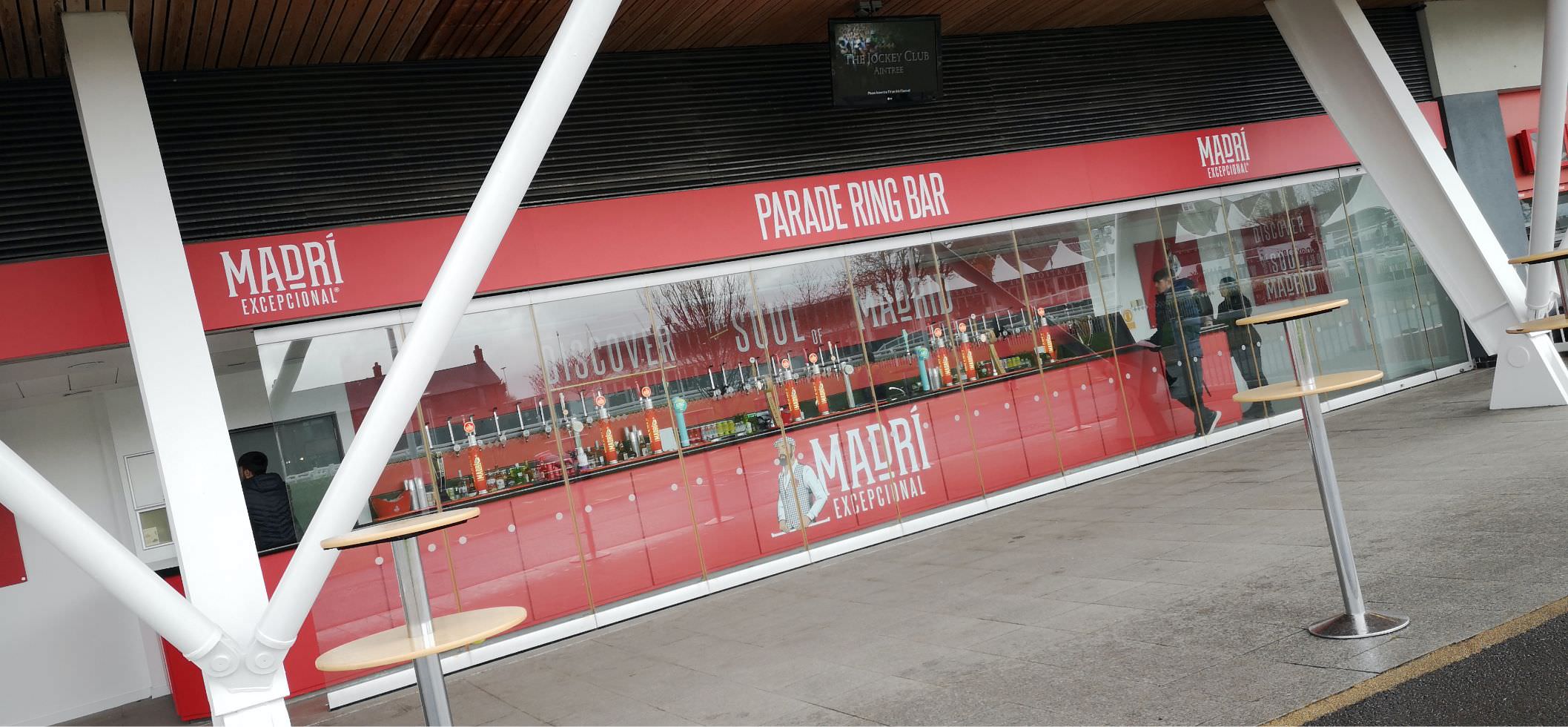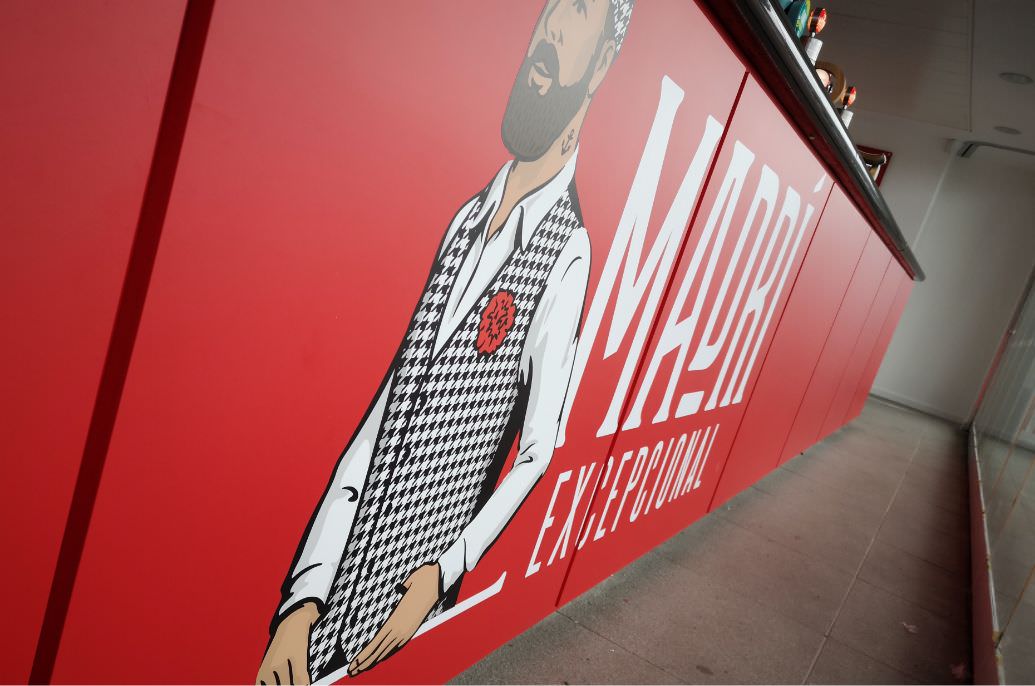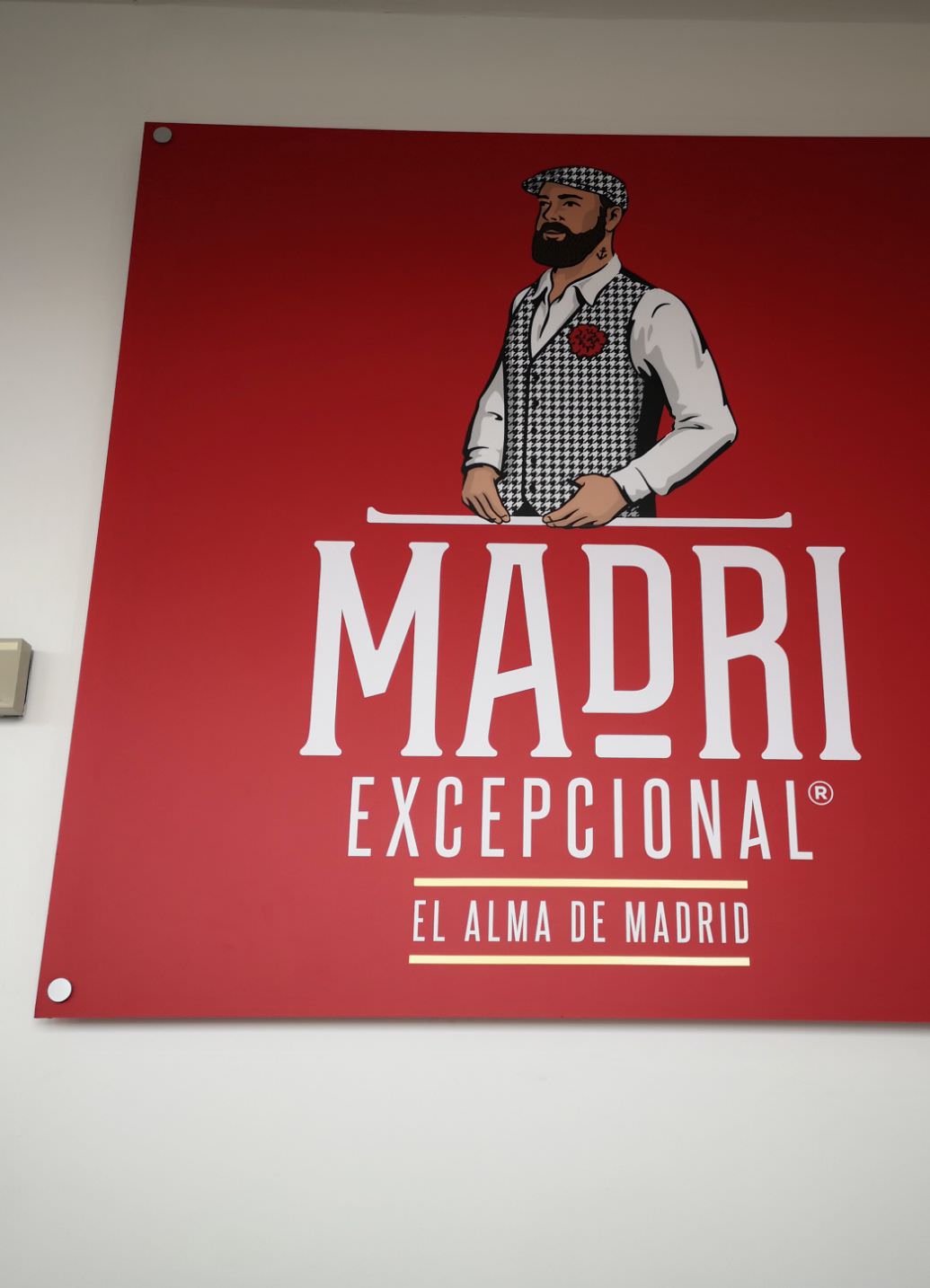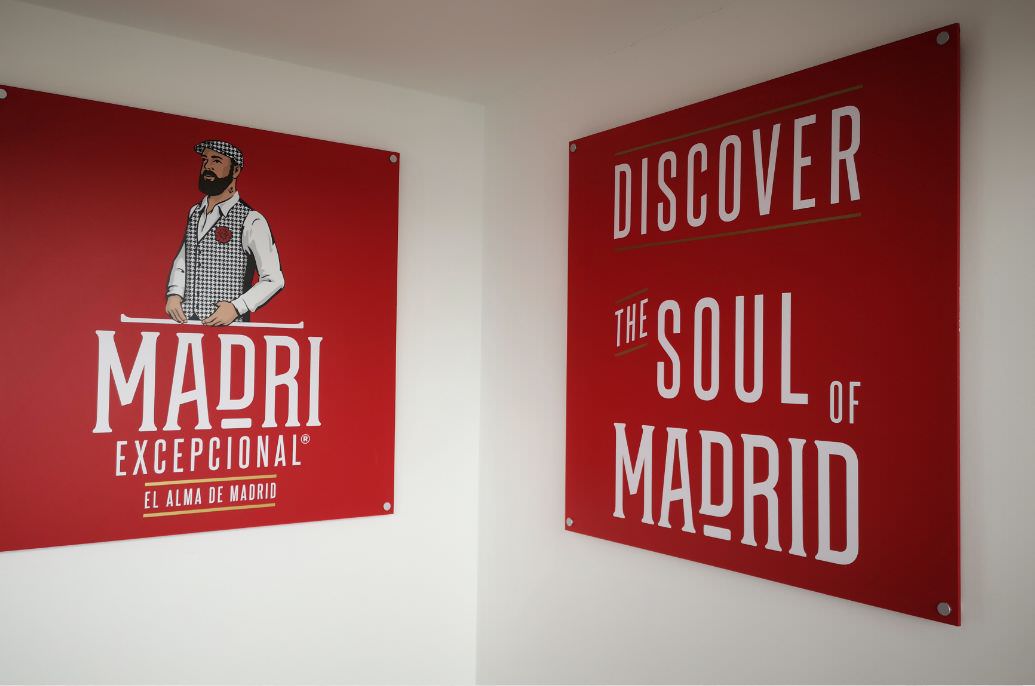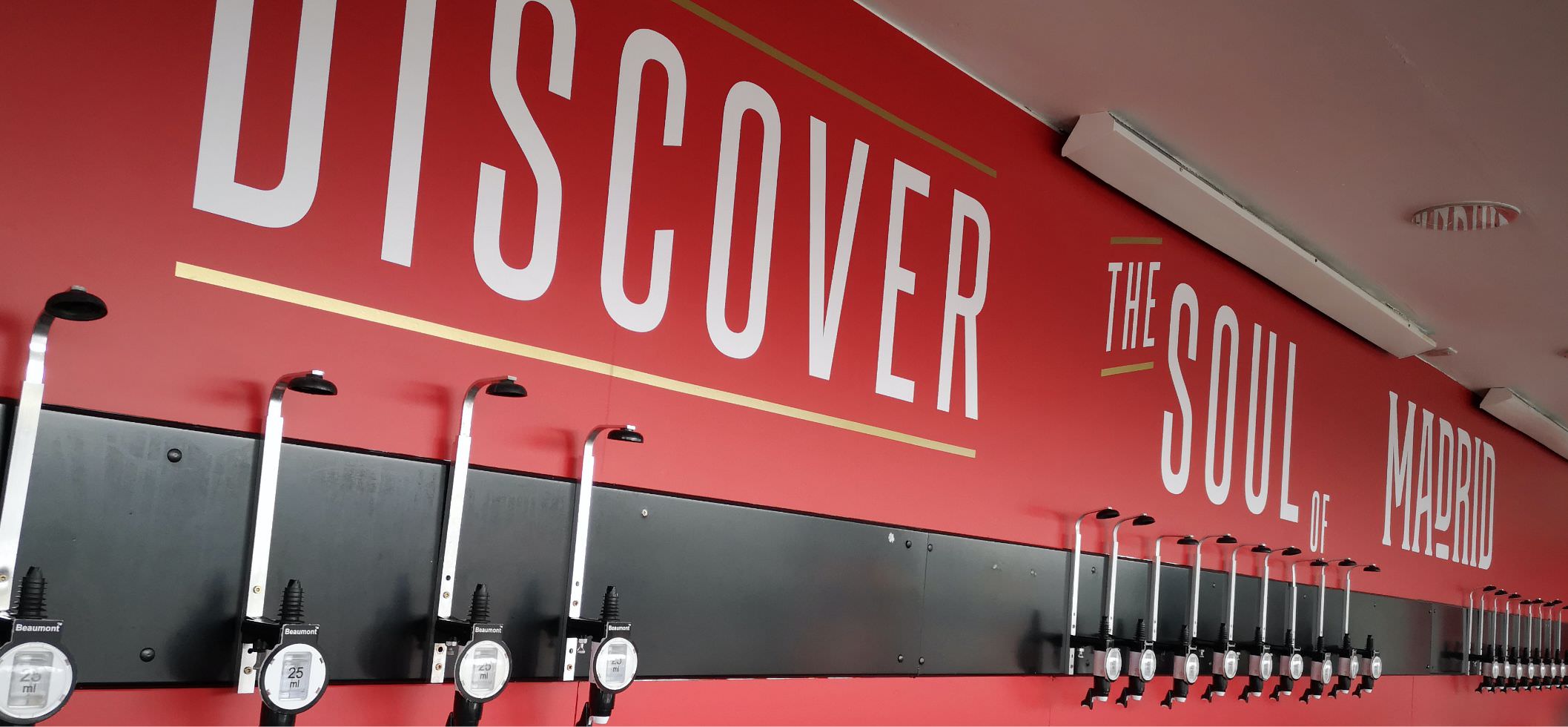 Our solution
Following an on-site survey to review measurements, our creative team presented digital visuals to the client so they could envisage how the new bar would look prior to production. We find that this mitigates risk for any client and also helps for any marketing team to feel more engaged with the solution prior to our install team being on site.
We then worked with the client to agree a colour of vinyl to ensure colour consistency across the project and completely lined the existing mirrors, wrapped the wooden fascias and even a 16m long tray to champion the new bar. This was accented with stencil cut lettering and graphics to provide finishing touches to the new bar and put the exclamation mark on an amazing transformation which was enjoyed by many visitors to the Grand National.